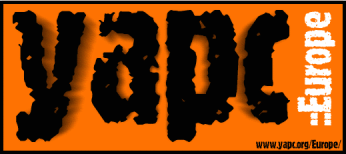 Excursions outside Amsterdam
Many companies offer day trips to towns in the provinces of North Holland, South Holland and Friesland. You can also travel by train or bus. More information is available at the VVV (tourist office). Information about many destinations can also be found here.
If your time is plentiful, consider trips further afield. The Roman ruins in Nijmegen, Catholic churches of Maastricht, gardens of Arcen and caves and hills of Valkenburg are very different from the polder landscape of Holland that is often thought to represent the entire country.
Near Amsterdam
---
Aalsmeer
The Aalsmeer flower auction is the world's largest auction of horticultural products.
---
Alkmaar
A cheesemarket is held every Friday morning.
---
Amstelveen
Kaasboerderij Clara Maria is a 150 year old cheese farm. Klompenmakerij Ratterman has demonstrations on clog making. Rembrandthoeve is both a clog and cheese farm.
---
Delft
Delft is one of the best preserved cities from the 17th century. It is known for its blue pottery.
---
Edam
Edam is a medieval town which has a traditional cheese market on Wednesday. It is the home of Edam cheese.
---
Haarlem
---
The Hague
The seat of the Dutch government is in the Hague, as is the international court.
---
Keukenhof
A flower park with more than 6 million tulips, daffodils and other flowers.
---
Naarden
Naarden is an old fortified town which has been carefully preserved.
---
Madurodam
The miniature town at Madurodam includes many well-known Dutch sights.
---
Marken
Typical polder landscape can be seen in the area of Marken. It was once a fishing village on the Zuiderzee.
---
Muiden
The medieval castle of Muiderslot has paintings and furnishing from the first half of the 17th century. There is an interesting guided tour.
---
Nieuw Vennep
Traditional craftspeople make figurines out of marzipan.
---
Rotterdam
Rotterdam boasts the world's largest harbour.
---
Scheveningen
Scheveningen is a seaside resort.
---
Schermerhorn
Schermerhorn is known for its windmills.
---
Volendam
The cheese farm Alida Hoeve is located in Volendam. The trip to Volendam shows typical Holland countryside dotted with little canals and windmills. Volendam was a fishing village on the coast of the former Zuiderzee (now Ijselmeer).
---
Zaandam
Zaanse Schans is a residential area near the river Zaan with wooden houses and windmills from the 17th and 18th century. Traditional production of Gouda and Edam cheeses is practiced at a cheese farm, and a clog-making workshop exhibits clogs and gives demonstrations on making these shoes.
---
Zandvoort
The circuit at Zandvoort is used for national and international car and motorcycle races.