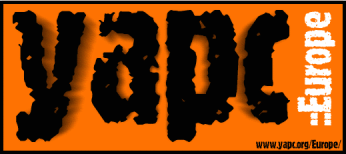 You are best off picking up a guide if you want a comprehensive list of restaurants in Amsterdam. Iens offers one of the better guides although it is in Dutch.
Fast food is easy to find. Places like Febo have 'fast food vending machines' that allow you to get food out of a hole in the wall. Dutch favorites include friet (fries) with mayonnaise, onions, curry ketchup and/or sate (peanut) sauce; loempia's (spring rolls); kaassouffle's (deep-fried breaded cheese); frikandellen (deep-fried sausage); and kroketten (deep-fried breaded meat goo).
Eating out in the Netherlands may be problematic for people who wish to avoid cigarette smoke, as very few restaurants offer non-smoking sections.
The Dutch eat early, so it is wise to find a restaurant before 21:00, although we have listed a few which are open later. Tipping is optional. Your bill will not be presented until you ask for it.
All phone numbers given are within Amsterdam and should be prefaced with '020' within other areas of the Netherlands, or '+31 20' outside of the country.
Favorite restaurants of the YAPC::Europe 2001 crew
---
Belgian
Brakke Grond Nes, 43 Dam. Tel. 626 00 44.
Griet Manshande, Keerpunt 10
Closed Tuesday.
Liewe, Herengracht 88
---
Cajun
Poco loco, Nieuwmarkt 24. Tel. 624 29 37.
---
Chinese
Good Chinese food can be found in the area around Nieuwmarkt, which is often called Chinatown.

Nam Kee, Zeedijk 111-113. Tel. 624 34 70.

The Sea Palace, Oosterdokskade 3. Tel 626 47 77.
The floating resturant near Centraal Station and NEMO may look garish, but offers excellent dim sum. It's a nice place for a Sunday brunch.

Golden Chopsticks, Oude Doelenstraat 1. Tel 638 30 18.

New King, Zeedijk 117. 625 21 80.
Open until 23:00.
---
Dutch
Traditional Dutch resturants can be hard to find, but if you want to try some authentic dishes consider erwtensoep (pea soup), stamppot (mashed potatos with vegetables), pannenkoeken (dinner pancakes), oliebollen ("oilballs&quot--a type of donut), vla (pudding), nieuwe harring (raw herring) and vlaai (pie from the Limburg region).

Utrechtsedwarstafel, Utrechtsedwarsstraat.

Vijff Vlieghen, D' Suistraat 294. Tel. 624 83 69.
---
English
Greenwoods, Singel 103.
---
European
In de Waag, Nieuwmarkt 4. Tel. 422 77 72.
This historic building was once part of the city wall, then a guild house. Rembrandt's painting 'The Anatomy Lesson' depicts a dissection in the upper floor from the time when the Surgeon's guild was housed there. Reservations are usually needed for dinner.
Koffiehuis de Volksbond, Kadijksplein 4. Tel 622 12 09.
A small resturant with a menu that changes weekly. About 6 different main courses are offered, with at least one of them being vegetarian. It is always crowded and you will share your table with other people.
---
Fish
Brasserie Bark, Van Baerlestraat 120. Tel. 675 02 10.
Oesterbar, Leidsplein 10
Seepaerd, Rembrantplein 22
Werkendam, Sint Nicolaasstraat 43, Dam
---
French
Balthazars Keuken, Elandsgracht 108.
Breitner Amstel, 212 Rembrandplein.
Fondue - Groene Lanteerne, Bloemgracht 47.
Jonge Gravenmolen, Lijnbaanssteeg 5-7 Dam.
Tuynhuys, Het Reguliersdwarsstraat 28.
---
Indian
De schutte, Voetboogstraat 13/15. Tel. 622 4608.
Priya, 42 Albert Cuyp.
Punjabi tagore, Utrecht Straat 128.
---
Indonesian
The Dutch colonal period brought Indonesian and Suriname food to the Netherlands. The Indonesian rijsttafel is often considered an essencial experience.

Bojo lange, Lange Leidsedwaarstraat 51.

Sedap, Korte Leidsedwarsstraat 60. Tel. 637 47 43.
Open until 04:00.

Kantjil en de Tijger, Spuistraat 291. Tel 620 09 94.
---
Italian
Giulia, hobbemakade 63.
Trattoria Yam Yam, Frederick Hendrikstaat.
Porto Carrara Italiaans Rest, Lange Leidsedwarsstraat 138. Tel 623 56 72.
---
Japanese
Wagamama, Maxeuweplein.
Open from 12:00 to 23:00.
Teppan Yaki Hosokawa, Max Euweplein 22. Tel. 638 80 86.
Expensive. Reservations are needed.
---
Other
Gary's Late Night.
Monday-Sunday 12:00 - 03:00; Saturday, Sunday until 04:00.
Mister Cocos, Thorbeckeplein 8-12.
Large burgers (300 gm), unlimited ribs, and chicken (all you can eat).
Mister Cocos, Nieuwendijk 11.
Large burgers (300 gm), unlimited ribs, and chicken (all you can eat).
---
Spanish
Tapas Bar A La Plancha.
Centra, Lange Niezel 29.
Traditional Spanish resturant in 'Chinatown' close to the Zeedijk.
---
Suriname
Suriname food was introduced during the colonial period. Roti meals make wonderful take-away.

Mahangoe Afhaal centre, Holdendrecht plein 23. Tel. 697 46 36.
Take-out and delivery, located in south-east Amsterdam near the metro station Holendrecht on the Gein line.
---
Thai
Song Kwae, Kloveniersburgwal 14. Tel. 624 25 68.
Koning van Siam, Oudezijds voorburgwal 42.
Me Naam Naan, Koningsstraat 29.
---
Vegetarian
De Vliegende Schotel, Nieuwe Leliestraat 162. Tel. 625 20 41.
Daily 13:00 - 22:30. Serves vegetarian food and some fish dishes.
De Bolhoed, Prinsengracht 60-62. Tel. 626 18 03.
Daily 12:00-22:00. A quirky, charming place with 100% organic food. Also good for coffees in the afternoon at the canal-side outdoor tables. Has take-away service.
De Groene Gewoonte, Tweede Helmerstraat 3. Tel. 689 89 52.
Monday, Wednesday-Friday 17:00-22:00; Saturday, Sunday 12:00-22:00. Great little organic resturant just 5 minutes from Leidseplein. Recycled decor, regular art exhibitions and fresh juices.